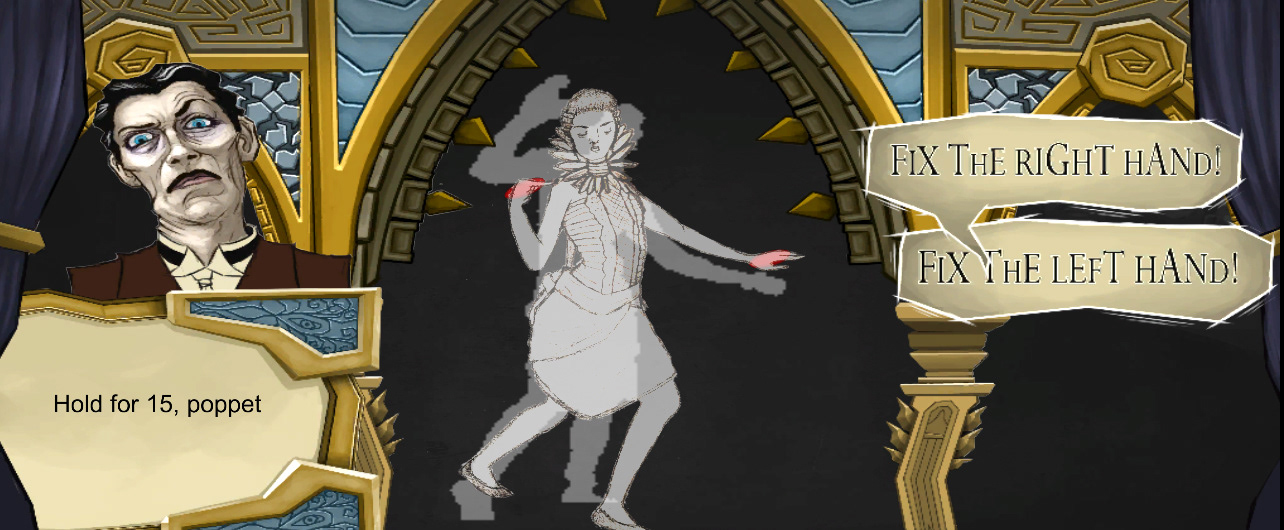 About 
Gone From an Age: A Fitting is a motion-based farce masquerading as a digital art installation that prompts the player to twist, contort and bend his/her body in order to progress. The piece explores body image, representation of women in media and the similarities between: player to game, puppet to puppet-master.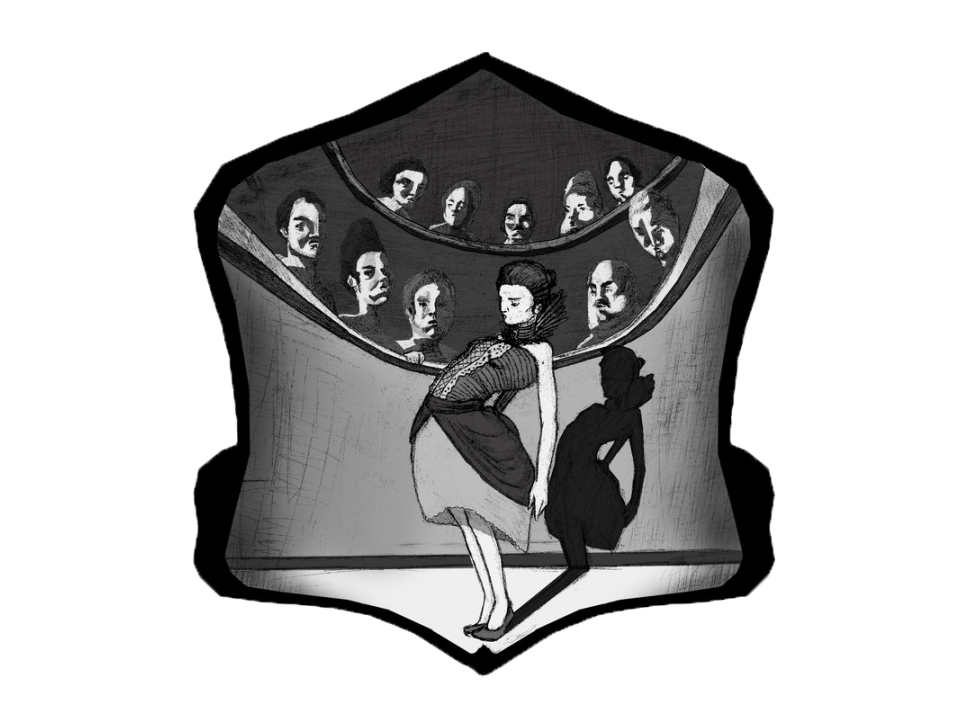 A peak into development
On September 27, 2012 we shared our second prototype of A Fitting during an open playtesting exhibit. Along with gathering valuable feedback that will help us develop the game we also asked people about what they felt while performing.
My Roles
+
 Co-Creator
+
 Game Designer
+
 Project Lead
+
 Writer
+
 Unity and Zigfu Developer
+
 Exhibit Designer
+
 Playtesting Facilitator
+ 
Movement Choreographer
clients / collaborators
+
 Columbia College Chicago
+
 Phoenix Art Museum
+
 Games+Learning+Society   
+ 
Interactive Arts & Media Department