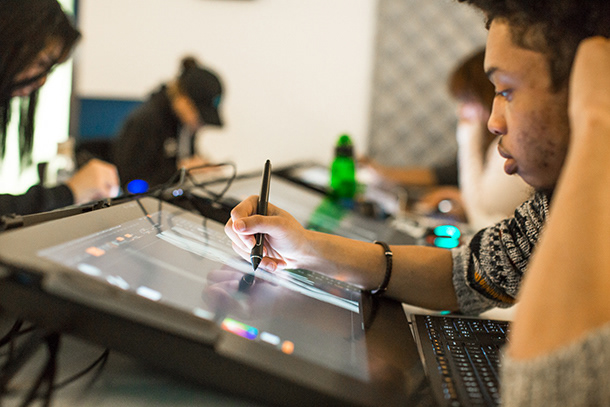 Introduction to Game Development
Foundation course of the Game Development concentration focuses on applied critical discussion and development of the student's own game concepts. Various techniques and methods of concept and story development are reviewed, including journaling and workshop/discussion, in an effort to identify development best-practices. Students are also exposed to game design documentation formats, as well as the particulars and requirements of the professional game development cycle. The course also places special emphasis on exploring and identifying the characteristics of the diverse game genres. By the class's end, students are asked to produce written documentation and develop their own game concept.
semesters: 
+ 
Adjunct Professor, Fall 2019
+ 
Adjunct Professor, Spring 2020
+ 
Adjunct Professor, Fall 2020
Game Design 2
Course furthers the student's ability to develop games using a real-time engine and game development system. Course gives the designer the opportunity to develop a small, real-time game. The course focuses on time as a play element and surveys games that have leverage real-time and faster than real-time simulations as a means of maximizing player engagement. Emphasis is placed not only on maximizing transaction/interaction frequency (speed), but on variation of pacing to evoke a more complex play experience.
semester: 
+ 
Adjunct Professor, Spring 2019
_____________________________
Advanced Game Scripting and Environments 
A programming/scripting intensive course where students develop proofs of concept utilizing their own original, functional script elements and stock game assets and environments. Current game development platforms are used.
semester: 
+ 
Adjunct Professor, Spring 2019