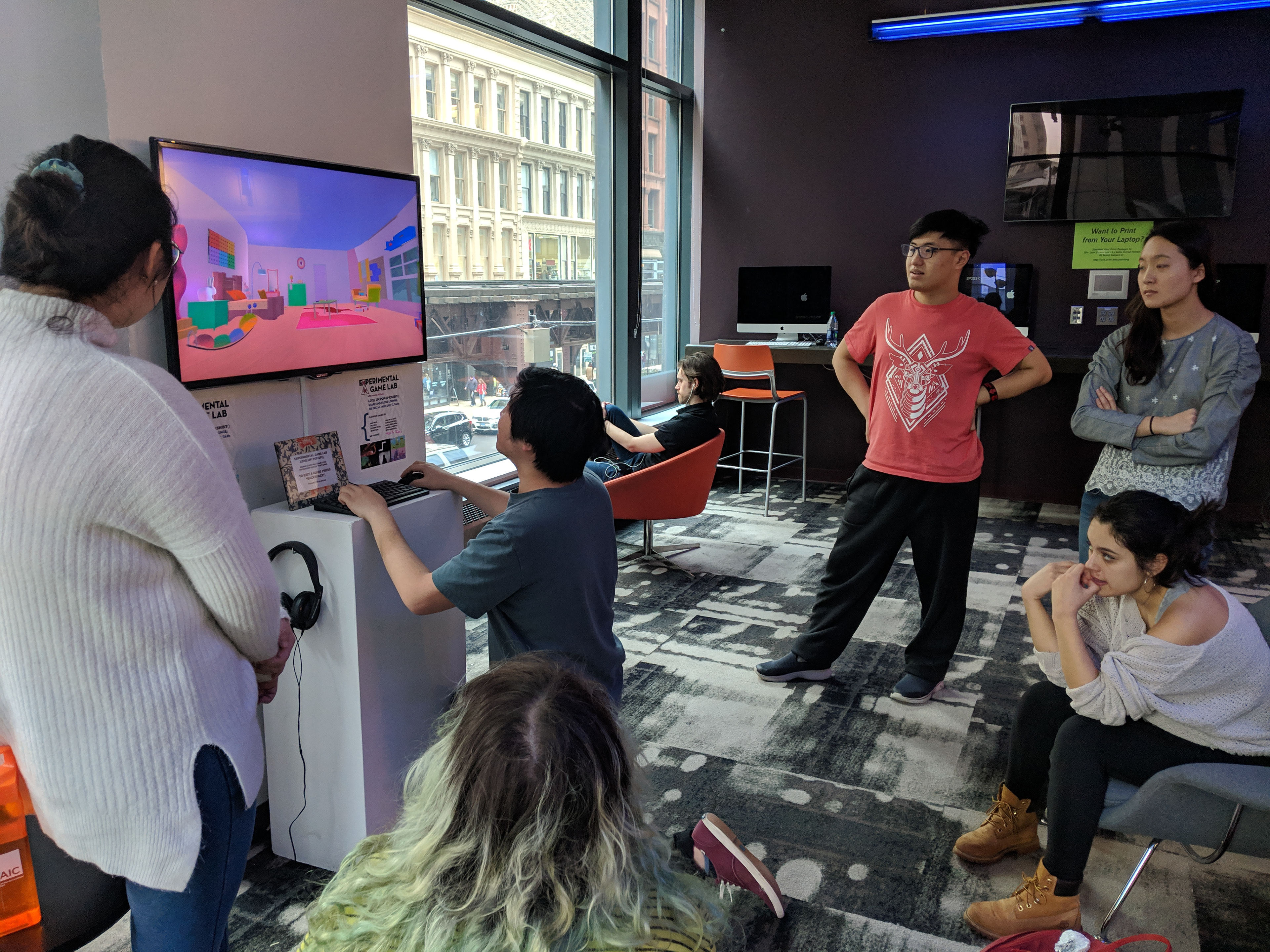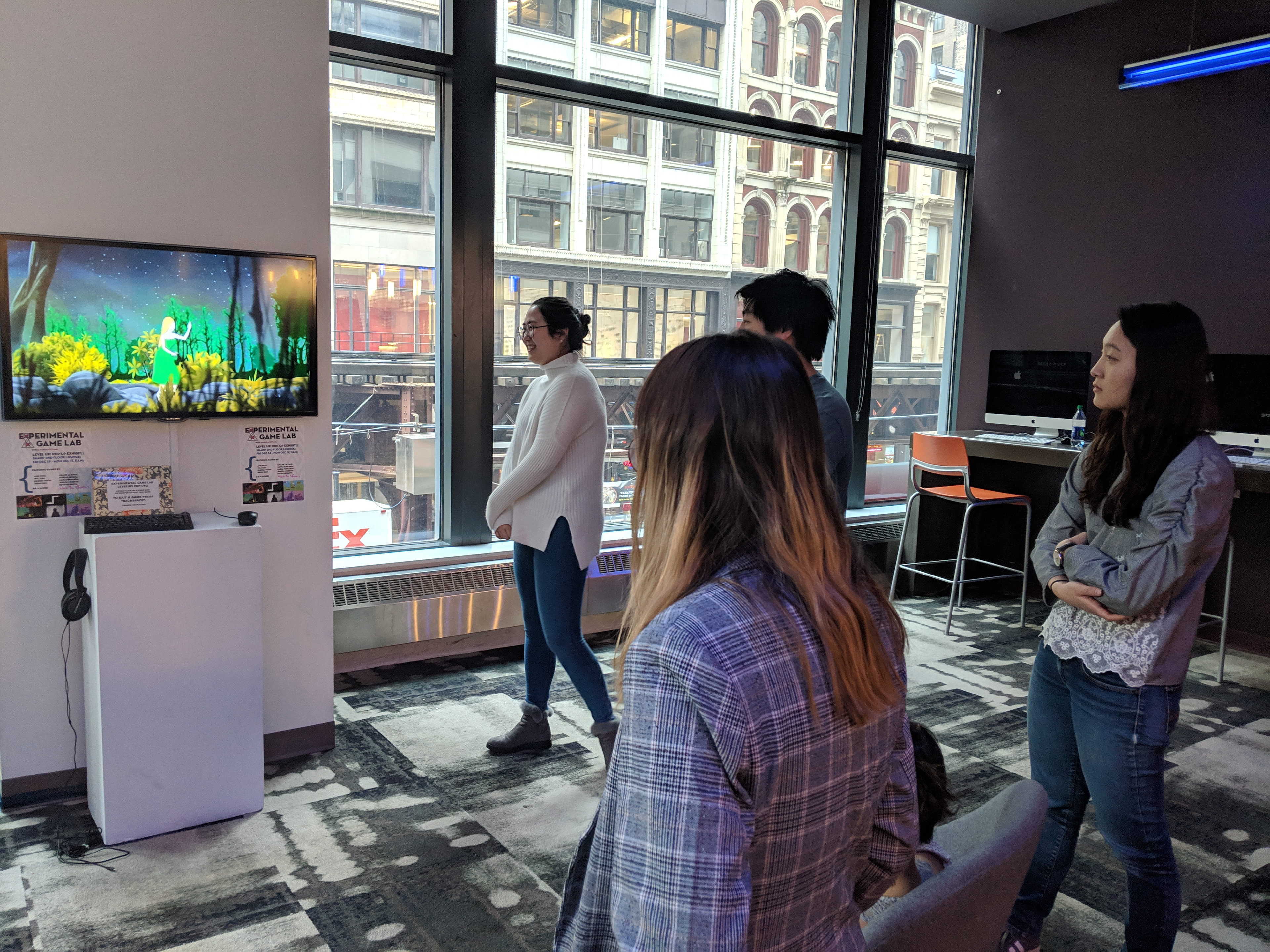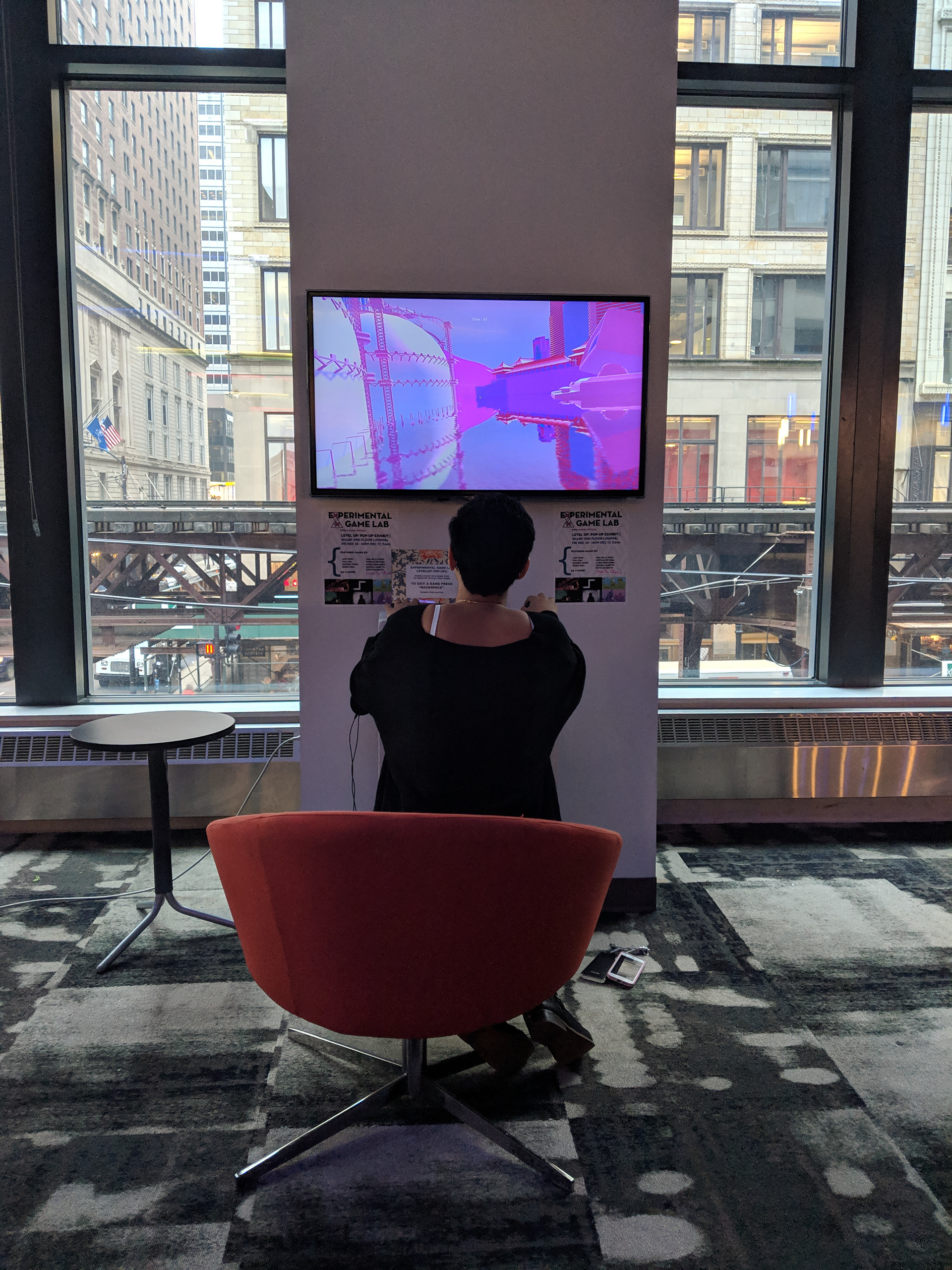 School of the Art Institute Of Chicago
Teaching at the School of the Art Institute of Chicago was an incredible learning experience for me. I had the honor of teaching the Experimental Game Lab course, where I guided a group of students to create exploratory games using the Unity game engine. At the end of the semester I coordinated a pop-up exhibit, where the students had the opportunity to showcase their final projects in a public space.
Course Description
As a growing, hybrid form of art, experimental video games deal and intersect with themes of politics and society, architecture, storytelling; they subvert common commercial tropes of popular games, and push the boundaries on play with digital avatars and systems. Students will play, analyze, and discuss a variety of recent and older games, increase their literacy with the field, and apply the ideas learned in creating their own games or interactive digital artworks. Access to a Mac or Windows computer for playing and developing games is required. Workshops will be taught for Unity. No prior experience required.
My Roles: 
+ 
Adjunct Professor, Fall 2018
+ 
Curriculum Developer
+ 
Exhibit Coordinator